Dashboard
Keep an eye on your business and numbers at home or on the road.
Logistics
For warehouse, shipping and incoming goods, prepare orders and assign serial numbers.
Inventory
Easily check inventory or add serial numbers via RFID or barcode.
Quotations and orders
Easily create quotations or orders on the go and work them out in the office.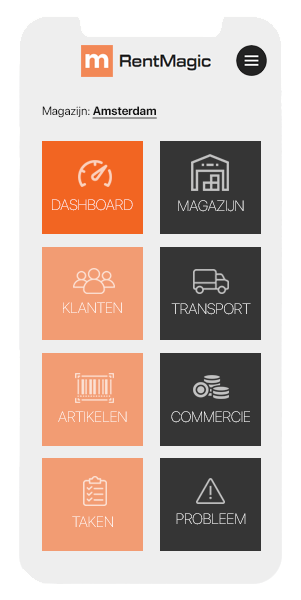 Customer and article info
In the warehouse and on the road always have information of your customers, articles or serial numbers with you.
Digital signature
Easily have your customer digitally sign receipts or service reports.
Planning and tasks
You know what you have to do. Always up to date with the planning and expected work.
Services and checklists
Perform all services in the warehouse or on the road, even the immediate preparation of certificates.
Zebra Touch Computer
Integrated device for mobile support
If you want to work with the mobile app and are looking for a robust solution without using existing cell phones then a Zebra Touch Computer is the ideal combination.