Determine your strategy
.
How to start using RentMagic? Do you already have an existing environment for your rental administration, do you use Excel or are you starting from scratch?
Efficient and automatic processing
Optimise your rental process.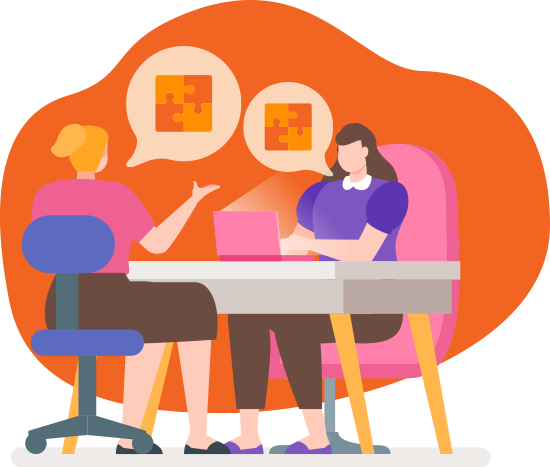 RentMagic is not used for nothing. You want to successfully integrate the software platform to be able to work a lot more efficient and better.

RentMagic has functions on board that will make your work a lot easier. Things you otherwise have to take into account, which will certainly involve a lot of manual work. Some examples:
What is in stock at the moment? How many of a certain item will be in stock next week? RentMagic takes into account the rental orders that are returned, provided that the end date is known.
Continuous price calculation for long-term orders, where prices are for example fixed in advance.
Automatic charging of new prices for a new period, e.g. the next year.
Prices per customer and per contract. These prices are also automatically taken into account during the invoicing process. RentMagic remembers these, so you won't make any mistakes.
Reconciled invoices: rental orders are invoiced periodically and the reconciliation is done automatically, so the client always receives an invoice with the correct prices.
And there are many more reasons to switch to RentMagic.
Investing in RentMagic pays off
Return-on-investment.
Implementation
o get RentMagic up and running, an implementation is needed. Totally dependent on your own possibilities within your organisation, this will take time. Next to the implementation and use of the software, it is also necessary to train the user involved.

Project design
There are three different ways to tackle a project:
Do-it-yourself - minimal consultancy costs.
Guidance and training from Infodatek, but implementation is done by own staff.
Fully project-based from Infodatek. A cooperation between own staff and consultants from Infodatek or a partner.
Subscription
Your licence consists of the basic licence component and any additional users. You pay for the licence as a monthly subscription. Initially, you don't have to make an extra investment for the software itself. RentMagic is therefore very affordable.
Edition
Depending on the size of your organisation and turnover, you can choose which edition suits your organisation best. It is always possible to upgrade and downgrade the number of users and edition type. This is an extra convenience, so you can never make a wrong choice.
Accessories
In some cases extra accessories are handy to make RentMagic even easier to use. Think of robust hand scanners and an industrial label printer. Handy accessories that optimise the process and guarantee the quality of your products.
Inventarisation
Of course, it depends on the existing equipment whether it is necessary to invest in specific accessories. During an inventory, this is all mapped out with you.
yROI calculation
The investment usually depreciates in 5 years. In practice, we know that a SaaS solution like RentMagic does not need to be renewed and that the software evolves automatically, which makes a completely new project after 5 years unnecessary.

An example calculation for a Basic environment with 3 users in total can look like this:
| | | |
| --- | --- | --- |
| Definition: | Price: | Investment (5 year): |
| | | |
| Implementation | | |
| Implementationproject 5 dagen | 5 x 980,00 Euro/day | 4.900,00 Euro |
| Additional training 1 day | 1 x 980,00 Euro/day | 980,00 Euro |
| Subscription | | |
| Subscription Basic edition per year | 92,00 Euro/month | 5.520,00 Euro |
| Subscription 2 extra users per year | 2 x 35,00 Euro/month | 4.200,00 Euro |
| Accessories | | |
| Handscanner + labelprinter | 1.400,00 Euro | 1.400,00 Euro |
| | | |
| Total | | 17.000,00 Euro |
| Total per user per month | | 94,45 Euro |
In practice, this means that RentMagic will cost around € 90.00 to € 100.00 per user per month. Of course, this is different for each organisation, depending on their wishes and needs.
If therefore an hourly rate of €75.00 is used for an average mechanic, it would mean that there should be at least 1 hour and 15 minutes less administrative work per month with RentMagic for this person to earn back RentMagic.
In a situation with 3 staff members, we can estimate the following daily work:
| | | | |
| --- | --- | --- | --- |
| Activities | Excel/Manual: | RentMagic: | Time saved: |
| Updating and reviewing orders and reservations on a daily basis | 30 min | 5 min | 25 min |
| Update stock | 15 min | 0 min | 15 min |
| Purchasing | 15 min | 5 min | 10 min |
| Processing intakes | 20 min | 5 min | 15 min |
| Invoicing | 30 min | 5 min (automatic 0 min) | 25 min |
| Corrections (crediting) | 30 min | 5 min | 25 min |
| Daily time savings | | | 115 min |
| Monthly time gain (based on 20 working days) | | | 2.300 min (= 38,00 hour) |
| Expressed in total costs | | | 2.850,00 Euro/month |
| Expressed in cost per user | | | 950,00 Euro/month |
Putting RentMagic into operation provides a positive contribution to the monthly result, as the costs per user are reduced by €855.00.
No initial investment in project work
Service subscription.
Infodatek Group offers the possibility to take out a service subscription for RentMagic. The investment for the consultancy work done by Infodatek will be calculated as a monthly subscription. After an extensive inventory, a monthly amount will be agreed and invoiced.

The service subscription can only be purchased with a RentMagic Plus or Premium edition.

Please contact us for additional information.